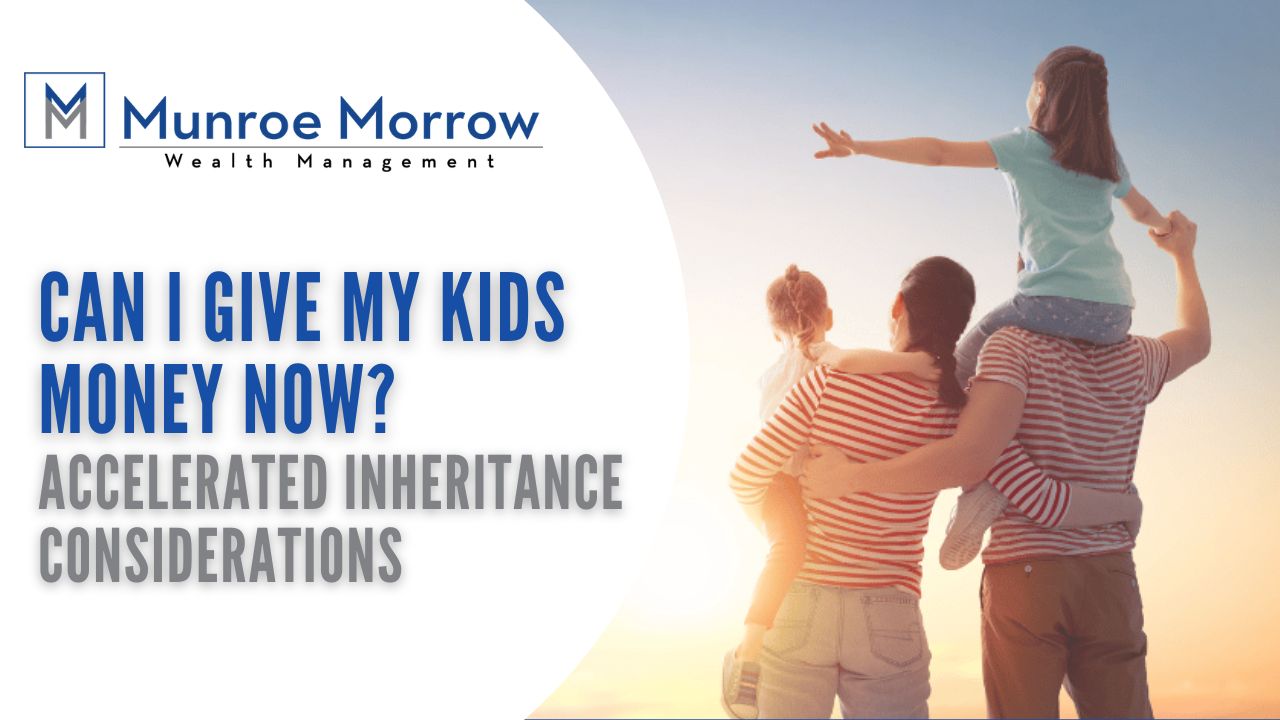 Are you a successful individual with a desire to share your wealth with your family and friends?
Do you want to leave a meaningful legacy but don't want to wait until you're gone to do it? If so, accelerated inheritance options may be the right strategy for you.
Many of our clients have accumulated significant savings that they don't necessarily need for retirement. They know they want to do something fulfilling with their funds, but they're not sure how to go about doing it or when they should start. 
In this educational webinar, the Munroe Morrow team will answer these questions and more. You'll hear about the difference between a traditional inheritance versus an accelerated inheritance, and actionable strategies like:
Lifetime gifting

Gifting appreciated securities

Utilizing the lifetime exclusion

Other creative gifting ideas
Register now to learn more about the benefits of an accelerated inheritance and how you can start making fulfilling financial decisions today.